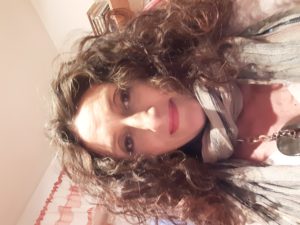 Professional Transpersonal Counselor credited SIBTE (Italian society of Biotransenergetics), graduated at ITI (Integral Transpersonal Institute of Milan): four-year Training in Transpersonal Counseling to Biotransenergetics methodology; Supervisor and Trainer in Transpersonal Counseling, graduated at ITI: three-year Training in Transpersonal Trainer Counselor,  Biotransenergetics Teacher.
I live and work in Germany, Rheinlandpfalz, where I opened the Center's 'Der Mond Transpersonal Zentrum'.
More than ten years ago I decided to undertake a path of development and study which has, to this day, enabled me to understand how we can live in harmony with ourselves and others. How to face everyday choices and tackle the difficulties that inevitably affect the psycho-physical structure.
Through BTE and the Transpersonal Movement I encountered a new way of observing and acting, and derive benefit at every perceptual level: physical, energetic, emotional, mental and spiritual.
What I offer you is the possibility to work, engage in family-life and experience the Self with a new sense of awareness, enabling you to face interruptions and setbacks from a different perspective, and honour your talents and true nature.
The developmental experience gained through the BTE methodology provided me with the opportunity to enhance my previous professional pursuits – director of a contemporary art foundation, personal assistant to a general manager, corporate management – by creating integration models and learning how to express my talents in the professional, familial and social spheres with satisfaction.